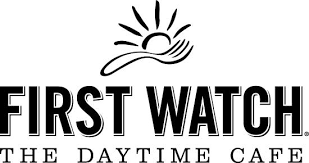 First Watch
(First Watch Restaurants, Inc.)
Actively expanding in Arizona, Delaware, Florida, Georgia, Indiana, Kentucky, New Jersey, North Carolina, Ohio, Pennsylvania, South Carolina, Tennessee, Virginia, Washington D.C., West Virginia
About the Company
Back in 1983, there was no breakfast restaurant-focused category, really. Then the original First Watch opened from 7am - 2:30pm with the idea that people want a Breakfast, Brunch and Lunch restaurant that doesn't moonlight with steaks or anything else later in the day. Word about this "fresh, new concept" spread, and before long the daytime cafe became very popular and the idea of bringing the First Watch experience to other places was born.
Last updated: March 9, 2020
Current Locations
250
Franchised
HQ Address
8027 Cooper Creek Blvd , , 103 University Park, FL 34201-3002
Website
Expansion Plans
Desired size
3,000 to 4,500 sq ft
Frontage
40 feet
12 Month Expansion Plans
65
24 Month Expansion Plans
100
Preferred Property Types
Strip Center, Strip Center (Mall adjacent), Neighborhood or Community Center, Freestanding, Power Center, Specialty Strip
Expanding in
Arizona, Delaware, Florida, Georgia, Indiana, Kentucky, New Jersey, North Carolina, Ohio, Pennsylvania, South Carolina, Tennessee, Virginia, Washington D.C., West Virginia
Demographic Range
4 miles
Min Population
40,000
Min Income
$40,000
Traffic Count
25,000
Demographic Notes
Median Household income of $60,000 within 2 miles. Daytime density of 20,000+ employees within a 2 mile radius. Residential Density 40,000+ HH within 4-mile radius. Daytime Employment Density 6,000+ within 2-miles. Upper-Middle to high incomes; high daytime employment population. Targeted residential customer base and professional daytime employment densities should be in close proximity and relevant.
Preferred Cotenants
Visibility to the desired co-tenant and/or co-tenant mix is crucial. Great co-tenants without visibility is not acceptable. Lifestyle centers with high volume top-tier grocery stores (Publix, Kroger, Harris Teeter), in combination with book retailers and other high volume daily need retailers are the most desirable. Lifestyle centers with a high volume combination of smaller gourmet grocers (Whole Foods, Fresh Market) in combination with other high performing co-tenants (book retailers, fitness clubs, other upscale soft good retailers, Starbucks, high performing restaurants, drugstores) is also desirable co-tenancy.