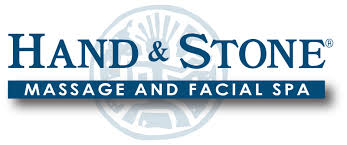 Hand & Stone Massage Spa
(Hand & Stone Franchise Corporation)
Actively expanding in all states
About the Company
Hand & Stone Massage and Facial Spa is a chain of franchised massage spas in the United States founded in 2004 by John Marco. The spa offers various massages including Swedish massage, hot stone massage, couples massage, foot massage and facials.
Last updated: September 4, 2019
Current Locations
400
Franchised
HQ Address
1210 Northbrook Drive, Suite 150, Trevose PA 19053, United States,
Website
Expansion Plans
Desired size
2,000 to 4,000 sq ft
12 Month Expansion Plans
4
24 Month Expansion Plans
8
Expanding in
Alabama, Alaska, Arizona, Arkansas, California, Colorado, Connecticut, Delaware, Florida, Georgia, Hawaii, Idaho, Illinois, Indiana, Iowa, Kansas, Kentucky, Louisiana, Maine, Maryland, Massachusetts, Michigan, Minnesota, Mississippi, Missouri, Montana, Nebraska, Nevada, New Hampshire, New Jersey, New Mexico, New York, North Carolina, North Dakota, Ohio, Oklahoma, Oregon, Pennsylvania, Rhode Island, South Carolina, South Dakota, Tennessee, Texas, Utah, Vermont, Virginia, Washington, Washington D.C., West Virginia, Wisconsin, Wyoming
Demographic Range
3 miles
Min Population
100,000
Min Income
$60,000
Traffic Count
20,000
Demographic Notes
Mostly female consumers between the ages of 35 and 50. Ideal Customer is 40-50 y/o. Population of 100,000 within 15 minutes with an average household income above $60,000.
Preferred Cotenants
Large Retailers (Target, Kohl's, Marshalls, etc), Female directed retailers (Bed Bath & Beyond, Michael's), Grocery stores (Kroger, Publix, Albertson's, Stop & Shop, ShopRite, etc), Health/Wellness (Whole Foods, Trader Joe's, GNC), Health clubs/gyms (LA Fitness, 24 Hour Fitness), Fine apparel retailers (Ann Taylor, J-Jill, Gap), Book stores (Barnes & Noble, Borders, etc), Coffee companies (Starbucks, Coffee Bean).