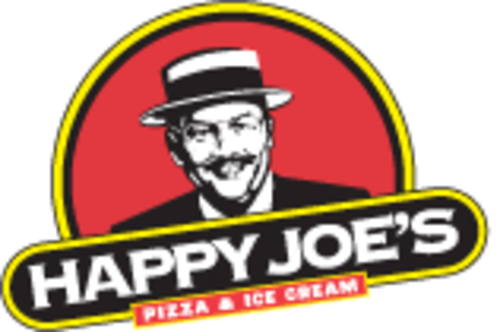 Happy Joe's Pizza & Ice Cream Parlors
(Dynamic Restaurant Holdings, LLC)
Actively expanding in Illinois, Iowa, Minnesota, Missouri, North Dakota, Wisconsin
About the Company
Happy Joe's Pizza & Ice Cream Parlor is an American pizza parlor chain based in Bettendorf, Iowa. The restaurant chain was founded in 1972 by Lawrence Joseph "Happy Joe" Whitty, a former Shakey's Pizza manager.
Last updated: October 21, 2019
Current Locations
46
Franchised
HQ Address
2705 Happy Joe Drive, Bettendorf, IA,
Website
Expansion Plans
Desired size
1,500 to 4,500 sq ft
Expanding in
Illinois, Iowa, Minnesota, Missouri, North Dakota, Wisconsin
Demographic Range
3 miles
Min Population
100,000
Demographic Notes
Average HH income is situational and somewhat upscale. Traffic Count TBD.
Got updates about Happy Joe's Pizza & Ice Cream Parlors? Let us know!