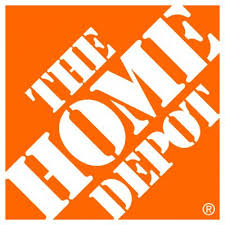 Home Depot
(The Home Depot, Inc.)
Actively expanding in Arizona, California, Colorado, Connecticut, Florida, Georgia, Illinois, Indiana, Maine, Massachusetts, Missouri, Nevada, New Hampshire, New Jersey, New Mexico, New York, Pennsylvania, Rhode Island, Texas, Utah, Vermont, Virginia, Washington D.C., Wyoming
About the Company
The Home Depot Inc. or Home Depot is an American home improvement supplies retailing company that sells tools, construction products, and services.
Last updated: January 13, 2020
Current Locations
2,000
Franchised
Publicly Traded
HQ Address
2455 Ferry Road
Atlanta GA 30339
United States,
Website
Expansion Plans
Desired size
100,000 to 135,000 sq ft
12 Month Expansion Plans
2
24 Month Expansion Plans
4
Expanding in
Arizona, California, Colorado, Connecticut, Florida, Georgia, Illinois, Indiana, Maine, Massachusetts, Missouri, Nevada, New Hampshire, New Jersey, New Mexico, New York, Pennsylvania, Rhode Island, Texas, Utah, Vermont, Virginia, Washington D.C., Wyoming
Demographic Range
10 miles
Min Population
55,000
Traffic Count
11,000
Demographic Notes
Median household income.
Preferred Cotenants
No conflicting tenants.