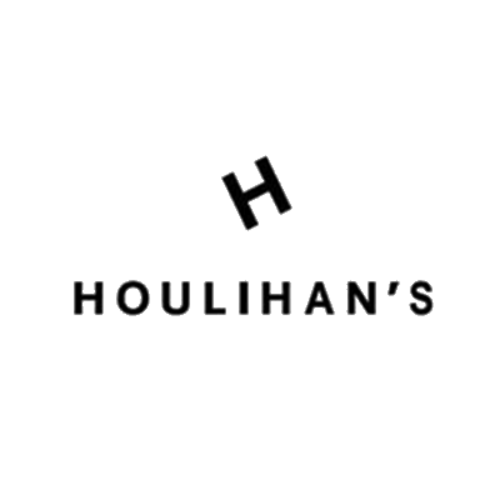 Houlihan's
Actively expanding in Kansas, Missouri, New Jersey, New York, Texas
About the Company
Houlihan's is a Leawood, Kansas-based American casual restaurant & bar with locations operating throughout the country, 60% of which are franchised. The first Houlihan's opened on April 1, 1972 in Kansas City's Country Club Plaza, and there are now 84 restaurants in 18 states.
Last updated: October 23, 2019
Current Locations
71
Franchised
HQ Address
6310 Lamar Avenue, Overland Park, KS,
Website
Expansion Plans
Desired size
5,000 to 7,000 sq ft
Expanding in
Kansas, Missouri, New Jersey, New York, Texas
Demographic Range
5 miles
Min Population
200,000
Min Income
$60,000
Traffic Count
40,000
Demographic Notes
2,000 - 2,500 people per square mile at 3 mile radius and 5 mile radius (goal of 200,000 people living within 5 miles). Affluent households: 60,000 households with annual household income greater than $60,000 within 5 miles. As a rule, we prefer to locate within dense, affluent trade areas with a significant daytime employment base. We will consider suburban regional locations, suburban/urban neighborhoods and urban core areas with strong residential and entertainment elements. Locations with very strong white-collar employment for business lunches and after-work happy hours. Minimum of 40,000 daytime employees within a 10-minute drive or three-mile radius.
Preferred Cotenants
Like to co-locate with other national or local upscale casual dining chains, national bookstores, and national specialty retailers. Seeking additional traffic drivers immediately adjacent: mid-scale or better hotels, vibrant specialty retail shopping, destination