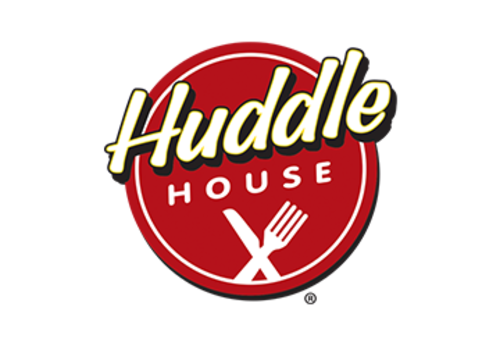 Huddle House
(Huddle House, Inc.)
Actively expanding in Alabama, Arizona, Arkansas, Florida, Georgia, Illinois, Indiana, Kansas, Kentucky, Louisiana, Maryland, Mississippi, Missouri, Nebraska, New Jersey, North Carolina, North Dakota, Ohio, Oklahoma, Oregon, Pennsylvania, South Carolina, Tennessee, Texas, Virginia, Washington D.C., West Virginia
About the Company
Huddle House is an American chain of 24-hour diner-style restaurants with over 360 locations in 23 states, primarily found in the Southern United States.
Last updated: January 30, 2020
Current Locations
360
Franchised
HQ Address
5901 Peachtree Dunwoody Rd, , B450 Atlanta, GA 30328
HQ Phone
770-629-9351
Company Email
Website
Expansion Plans
Desired size
1,800 to 2,900 sq ft
12 Month Expansion Plans
20
24 Month Expansion Plans
40
Preferred Property Types
Strip Center, Neighborhood or Community Center, Freestanding, Lifestyle Center, Power Center, Regional Mall, Mixed Use, City Center, Street Storefront
Expanding in
Alabama, Arizona, Arkansas, Florida, Georgia, Illinois, Indiana, Kansas, Kentucky, Louisiana, Maryland, Mississippi, Missouri, Nebraska, New Jersey, North Carolina, North Dakota, Ohio, Oklahoma, Oregon, Pennsylvania, South Carolina, Tennessee, Texas, Virginia, Washington D.C., West Virginia
Demographic Range
5 miles
Min Population
12,000
Min Income
$50,000
Traffic Count
12,000
Demographic Notes
Household income ($28,000) to ($70,000). Civilian Unemployment in area (5% - 7%). If less than 5%, finding staff may present a challenge.
Preferred Cotenants
Wal-Mart, K-Mart, Lowe's, College and Manufacturing, etc. 24HR retail/wholesale/warehouse/manufacturing which may enhance 24HR operations.