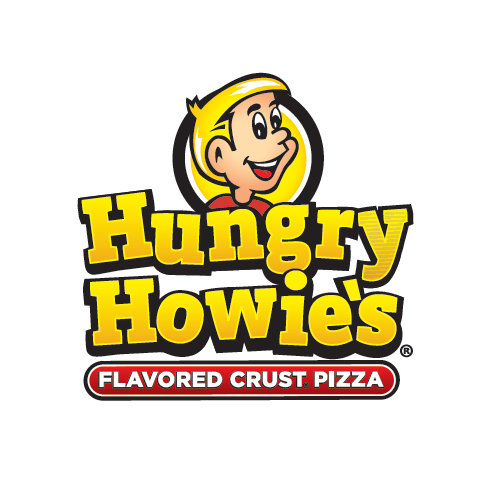 Hungry Howie's Pizza & Subs
(Hungry Howie's Pizza & Subs, Inc.)
Actively expanding in all states
About the Company
Hungry Howie's Pizza & Subs, Inc., also known as Hungry Howie's Pizza, is a franchise and the 11th largest pizza chain in the United States, with over 550 locations. Hungry Howie's products include pizza, calzone-style subs, chicken wings and tenders, bread, salads, and brownies. First store opened in 1973. 45+ years in the pizza industry, stores in 20+ states, 50% + franchisees own multiple locations.
Last updated: February 3, 2020
Current Locations
550
Franchised
HQ Address
30300 Stephenson Highway, Madison Heights, MI,
Website
Expansion Plans
Desired size
1,000 to 2,500 sq ft
12 Month Expansion Plans
5
24 Month Expansion Plans
10
Preferred Property Types
Strip Center, Strip Center (Mall adjacent), Neighborhood or Community Center, Specialty Strip, City Center, Street Storefront
Expanding in
Alabama, Alaska, Arizona, Arkansas, California, Colorado, Connecticut, Delaware, Florida, Georgia, Hawaii, Idaho, Illinois, Indiana, Iowa, Kansas, Kentucky, Louisiana, Maine, Maryland, Massachusetts, Michigan, Minnesota, Mississippi, Missouri, Montana, Nebraska, Nevada, New Hampshire, New Jersey, New Mexico, New York, North Carolina, North Dakota, Ohio, Oklahoma, Oregon, Pennsylvania, Rhode Island, South Carolina, South Dakota, Tennessee, Texas, Utah, Vermont, Virginia, Washington, Washington D.C., West Virginia, Wisconsin, Wyoming
Demographic Notes
Families, measured by population density of 2.3 per HH or better.. 1, 3, 5 mile range for small town or light traffic areas. 1,2,3 mile range for more dense and high traffic areas. Limitation is imposed by need to control delivery time to the door. HH Count 1,3,5 = 4k,12k,18k desired count much higher. Population count needed is relative to too many other aspects to be the main factor. Median HHI - 20k-120k. High Visibility, easy ingress/egress. These numbers are only indicators. I look at each property for it's overall potential ROI. I have had success with property that does not fit this model.
News Stories