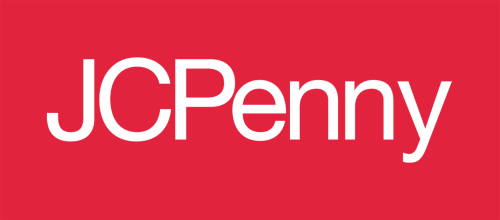 JC Penney
(J.C. Penney Company, Inc.)
Actively expanding in Alabama, Arizona, Arkansas, California, Colorado, Connecticut, Delaware, Florida, Georgia, Idaho, Illinois, Indiana, Iowa, Kansas, Kentucky, Louisiana, Maine, Maryland, Massachusetts, Michigan, Minnesota, Mississippi, Missouri, Montana, Nebraska, Nevada, New Hampshire, New Jersey, New Mexico, New York, North Carolina, North Dakota, Ohio, Oklahoma, Oregon, Pennsylvania, Rhode Island, South Carolina, South Dakota, Tennessee, Texas, Utah, Vermont, Virginia, Washington, Washington D.C., West Virginia, Wisconsin, Wyoming
About the Company
J. C. Penney Company, Inc. is an American department store chain with 864 locations in 49 U.S. states and Puerto Rico.
Last updated: September 4, 2019
Current Locations
800
Publicly Traded
HQ Address
6501 Legacy Drive, Plano TX 75024-3698, United States,
Website
Expansion Plans
Desired size
84,000 to 110,000 sq ft
12 Month Expansion Plans
10
24 Month Expansion Plans
20
Expanding in
Alabama, Arizona, Arkansas, California, Colorado, Connecticut, Delaware, Florida, Georgia, Idaho, Illinois, Indiana, Iowa, Kansas, Kentucky, Louisiana, Maine, Maryland, Massachusetts, Michigan, Minnesota, Mississippi, Missouri, Montana, Nebraska, Nevada, New Hampshire, New Jersey, New Mexico, New York, North Carolina, North Dakota, Ohio, Oklahoma, Oregon, Pennsylvania, Rhode Island, South Carolina, South Dakota, Tennessee, Texas, Utah, Vermont, Virginia, Washington, Washington D.C., West Virginia, Wisconsin, Wyoming
Min Population
125,000
Demographic Notes
50% of the trade area population: 35,000-125,000 household income range; high percentage of home ownership and families with children. JC Penney works off of a defined trade area for their stores. 84,000 SF store: 125,000 to 175,000 population and 104,000 SF store: 176,000 plus.