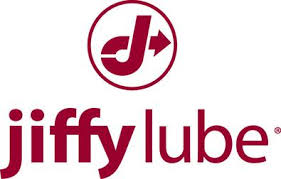 Jiffy Lube
(Jiffy Lube International, Inc.)
Actively expanding in Alabama, Alaska, Arizona, Arkansas, California, Colorado, Florida, Georgia, Illinois, Indiana, Iowa, Kansas, Kentucky, Louisiana, Maryland, Michigan, Minnesota, Mississippi, Missouri, Montana, Nebraska, Nevada, New Jersey, New Mexico, New York, North Carolina, North Dakota, Ohio, Oklahoma, Oregon, Pennsylvania, South Carolina, South Dakota, Tennessee, Texas, Utah, Virginia, Washington, West Virginia, Wisconsin, Wyoming
About the Company
Jiffy Lube, a division of The Shell Oil Corporation, has been in business since 1979, serving over 20 million customers per year, and has over 2,000 franchise units in North America. Jiffy Lube pioneered the fast oil change and the quick lube industry by establishing the first drive-thru service bay, and later created the windshield cling / notification letting customers know when it was time for their next Jiffy Lube oil change service.
Last updated: March 6, 2020
Current Locations
2,200
Franchised
HQ Address
P.O. Box 4427
Houston TX 77210
United States,
Website
Expansion Plans
Desired size
30,000 to 35,000 sq ft
12 Month Expansion Plans
5
24 Month Expansion Plans
10
Preferred Property Types
Freestanding, Power Center
Expanding in
Alabama, Alaska, Arizona, Arkansas, California, Colorado, Florida, Georgia, Illinois, Indiana, Iowa, Kansas, Kentucky, Louisiana, Maryland, Michigan, Minnesota, Mississippi, Missouri, Montana, Nebraska, Nevada, New Jersey, New Mexico, New York, North Carolina, North Dakota, Ohio, Oklahoma, Oregon, Pennsylvania, South Carolina, South Dakota, Tennessee, Texas, Utah, Virginia, Washington, West Virginia, Wisconsin, Wyoming
Demographic Range
3 miles
Min Population
25,000
Min Income
$50,000
Traffic Count
25,000
Demographic Notes
Excellent visibility to vehicle and pedestrian traffic, minimum 25,000 vehicles per day pass site, minimum 25,000 residents within 3 mile radius and 50,000 residents within 5 mile radius, minimum of $50,000 income for 3 and 5 mile radius with significant dollars spent on vehicle maintenance and repairs on annual basis.
Preferred Cotenants
Free-standing building, out-lots of power center with anchor support such as: Super Walmart, Meijers, Home Depot, Menards, Farm Fleet, Costco, Sam's, etc…