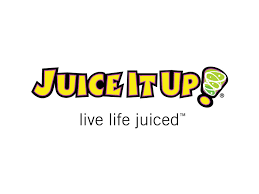 Juice It Up!
(SJB Brands, LLC)
Actively expanding in California, Florida, New Jersey, New Mexico, Texas
About the Company
Juice It Up! is a franchised raw juice and smoothie bar company. It has 89 locations in its chain with plans to expand and open up 13 more in 2017–2018.
Last updated: February 18, 2020
Current Locations
94
Franchised
HQ Address
17915 Sky Park Circle, , Suite J Irvine, CA 92614
Expansion Plans
Desired size
200 to 1,400 sq ft
12 Month Expansion Plans
50
24 Month Expansion Plans
100
Preferred Property Types
Outlet Mall, Power Center, Regional Mall, Specialty Strip, Office Building, Medical Center, Campus Site, Kiosk
Expanding in
California, Florida, New Jersey, New Mexico, Texas
Min Population
15,000
Traffic Count
30,000
Demographic Notes
Median Household income $75,000+. Population in 3 mile radius-150,000+. Median age: 18-45 yrs.
Preferred Cotenants
Strong Retail, food, entertainment or theme centers with heavy foot traffic and accessibility to short-term parking. Prominent Market and/or Drug store, Bookstore and/or Video store, Health Club/Gym, Movie theater, Local High School and/or College.