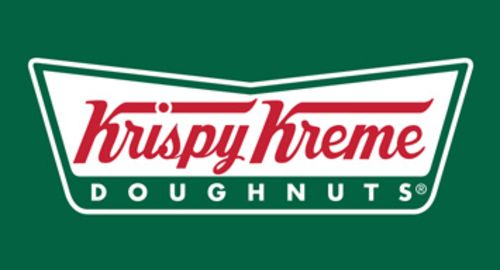 Krispy Kreme Doughnuts
(Krispy Kreme Doughnut Corp.)
About the Company
Expanding in New York City. Krispy Kreme Doughnut Corporation is a global retailer of premium-quality sweet treats, including its signature Original Glazed doughnut.
Last updated: February 19, 2020
Current Locations
1,400
Franchised
Publicly Traded
HQ Address
370 Knollwood St, Winston-Salem NC 27103, United States, , 500
Website
Expansion Plans
Desired size
1,000 to 3,200 sq ft
12 Month Expansion Plans
35
24 Month Expansion Plans
70
Preferred Property Types
Strip Center, Neighborhood or Community Center, Freestanding, Lifestyle Center, Power Center, Regional Mall, Mixed Use, City Center, Street Storefront
Expanding in
Alabama, Alaska, Arizona, Arkansas, California, Colorado, Connecticut, Delaware, Florida, Georgia, Hawaii, Idaho, Illinois, Indiana, Iowa, Kansas, Kentucky, Louisiana, Maine, Maryland, Massachusetts, Michigan, Minnesota, Mississippi, Missouri, Montana, Nebraska, Nevada, New Hampshire, New Jersey, New Mexico, New York, North Carolina, North Dakota, Ohio, Oklahoma, Oregon, Pennsylvania, Rhode Island, South Carolina, South Dakota, Tennessee, Texas, Utah, Vermont, Virginia, Washington, Washington D.C., West Virginia, Wisconsin, Wyoming
Demographic Range
3 miles
Min Population
50,000
Min Income
$65,000
Traffic Count
30,000
Demographic Notes
Daytime population: 20,000. Households with children > 30%. Household Income: Average $50,000 - 75,000.
News Stories