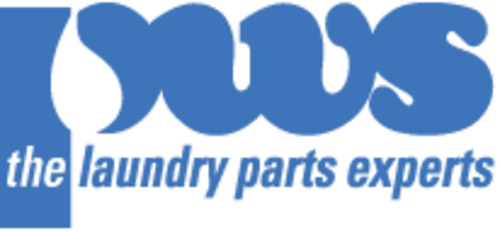 Launderland
(PWS-The Laundry Company)
Actively expanding in California
About the Company
PWS is the nation's premier distributor, developer, and broker to the commercial laundry industry, with a proven track record of 45 years. We are a "one-stop shop" offering an extensive range of products and services under one roof to meet the needs of our customers. PWS is currently run by 2nd and 3rd generation Co-Presidents, Brad Pollack and Brad Steinberg. Under their leadership, PWS has continued to become a dominant force in the commercial laundry industry and is the only company of its kind to offer a complete set of end-to-end services, including Commercial laundry equipment sales, installation, and service Brokerage sales of existing coin laundries Development of new laundries Remodeling, design, and build-to-suit services Financing for both laundry and equipment purchases Parts Sales PWS has a well-established business relationship with Alliance Laundry Systems LLC, the manufacturer of Speed Queen commercial laundry equipment. After 45 years, PWS continues to be one of the premier distributors of Speed Queen commercial equipment in the United States, and the only factory-authorized Speed Queen coin-laundry distributor in California and Nevada. PWS, Inc. is a subsidiary of PWS Investments, Inc. and is incorporated in the State of California. PWS' corporate headquarters is located in Los Angeles, with satellite offices in Northern California and San Diego. Since the Company's incorporation, PWS has consistently acquired existing laundry chains with the sole purpose of selling each store separately to individual owner-operators. In recent years, the two most notable acquisitions were those of Lucy's LaundryMart and SpinCycle. In 2001, PWS acquired Lucy's LaundryMart, which included the purchase of 28 "mega-laundries" throughout the Southern California area. In October 2003, PWS become the managing member of Lucky Spin, a company that acquired SpinCycle, a national chain of 172 stores in 15 states and the District of Columbia. Both chains were acquired with the intention to sell each store to individual owner-operators. In 1968, three highly successful coin laundry entrepreneurs established PWS – The Laundry Company (PWS Inc.) In 1973, PWS acquired the northern California and Nevada Speed Queen distributor to form the largest distributorship in the nation.
Last updated: October 24, 2019
Current Locations
3,000
HQ Address
12020 Garfield Ave, South Gate, CA,
Website
Expansion Plans
Desired size
2,500 to 3,500 sq ft
Expanding in
California
Min Population
25,000
Min Income
$45,000
Demographic Notes
Low income customers. High density and high percentage of renters. Ethnic communities.