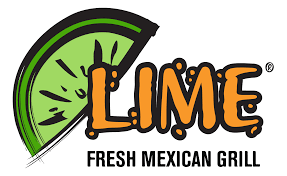 Lime Fresh Mexican Grill
(EverFresh Endeavors, LLC)
Actively expanding in Florida, Tennessee
About the Company
In 2004, LIME Fresh opened its first location with a modest 800-square-foot store on Alton Road in South Beach. The concept quickly established a following of LIME Fresh craving fanatics while expanding to other locations throughout South Florida and beyond. Now under the management of EverFresh Endeavors, LIME Fresh is on a mission to deliver our unique service and fresh food experience and create LIME Fresh lovers all around the world. We have ten locations throughout South Florida (Dadeland, Doral, Midtown, Palm Beach Gardens, Pembroke Pines, Plantation, South Beach, West Boca Raton, West Kendall, and West Palm Beach), plus one on-campus location at the University of Miami in Coral Gables.
Last updated: October 24, 2019
Current Locations
23
Franchised
HQ Address
9005 SW 72nd Pl, Dadeland FL, United States,
Expansion Plans
Desired size
1,500 to 2,500 sq ft
12 Month Expansion Plans
2
24 Month Expansion Plans
4
Preferred Property Types
Specialty Strip
Expanding in
Florida, Tennessee
Demographic Range
3 miles
Min Population
45,000
Min Income
$45,000
Traffic Count
30,000
Demographic Notes
We serve a broad demographic profile ranging in population ages of 16-to 55-years-old with an average age demographic of 28-to 33-years-old.
Preferred Cotenants
Preferred co-tenants are strong national/regional branded tenants, grocery stores, movie theaters and daily needs.