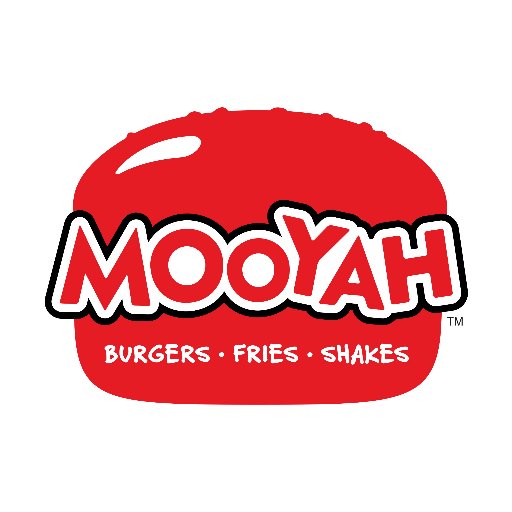 Mooyah Burger & Fries
(Mooyah Franchise, LLC)
Actively expanding in Alabama, Alaska, Arizona, Arkansas, Colorado, Connecticut, Delaware, Florida, Georgia, Hawaii, Idaho, Illinois, Indiana, Iowa, Kansas, Kentucky, Louisiana, Maine, Maryland, Massachusetts, Michigan, Minnesota, Mississippi, Missouri, Montana, Nebraska, Nevada, New Hampshire, New Jersey, New Mexico, New York, North Carolina, North Dakota, Ohio, Oklahoma, Oregon, Pennsylvania, Rhode Island, South Carolina, South Dakota, Tennessee, Texas, Utah, Vermont, Virginia, Washington, Washington D.C., West Virginia, Wisconsin, Wyoming
About the Company
Welcome to MOOYAH, where the burgers, buns and fries are always hot, fresh and made to order. We're out to make the best burger you've ever tasted. Period.
Last updated: October 25, 2019
Current Locations
100
Franchised
HQ Address
5212 Tennyson Pkwy, , Suite 120 Plano , TX 75024
Expansion Plans
Desired size
1,500 to 2,400 sq ft
12 Month Expansion Plans
5
24 Month Expansion Plans
10
Preferred Property Types
Lifestyle Center, Power Center, Specialty Strip
Expanding in
Alabama, Alaska, Arizona, Arkansas, Colorado, Connecticut, Delaware, Florida, Georgia, Hawaii, Idaho, Illinois, Indiana, Iowa, Kansas, Kentucky, Louisiana, Maine, Maryland, Massachusetts, Michigan, Minnesota, Mississippi, Missouri, Montana, Nebraska, Nevada, New Hampshire, New Jersey, New Mexico, New York, North Carolina, North Dakota, Ohio, Oklahoma, Oregon, Pennsylvania, Rhode Island, South Carolina, South Dakota, Tennessee, Texas, Utah, Vermont, Virginia, Washington, Washington D.C., West Virginia, Wisconsin, Wyoming
Demographic Notes
Above average incomes. HH size of 2.5 or larger. Good daytime density. Strong recurring traffic.