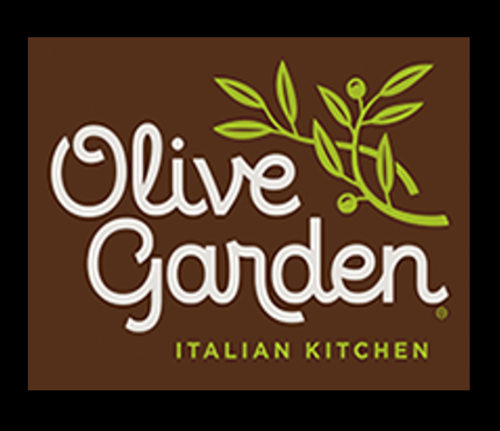 Olive Garden
(Darden Restaurants, Inc.)
Actively expanding in Alabama, Alaska, Arizona, Arkansas, California, Connecticut, Delaware, Florida, Georgia, Hawaii, Idaho, Illinois, Indiana, Iowa, Kansas, Kentucky, Louisiana, Maine, Maryland, Massachusetts, Michigan, Minnesota, Mississippi, Missouri, Montana, Nebraska, Nevada, New Hampshire, New Jersey, New Mexico, New York, North Carolina, North Dakota, Ohio, Oklahoma, Oregon, Pennsylvania, Rhode Island, South Carolina, South Dakota, Tennessee, Texas, Utah, Vermont, Virginia, Washington, Washington D.C., West Virginia, Wisconsin, Wyoming
About the Company
Today, the Olive Garden family of 800+ restaurants is evolving the brand with our customers' favorites in mind. With reinvigorated dishes, a refreshed website, a restructured logo, and remodeling of select restaurants, we aim to make every guest experience feel more like modern Italy.
Last updated: November 25, 2019
Current Locations
900
Franchised
HQ Address
1000 Darden Center Dr, Orlando, FL, 32837,
Website
Expansion Plans
Desired size
6,000 to 8,500 sq ft
Preferred Property Types
Freestanding
Expanding in
Alabama, Alaska, Arizona, Arkansas, California, Connecticut, Delaware, Florida, Georgia, Hawaii, Idaho, Illinois, Indiana, Iowa, Kansas, Kentucky, Louisiana, Maine, Maryland, Massachusetts, Michigan, Minnesota, Mississippi, Missouri, Montana, Nebraska, Nevada, New Hampshire, New Jersey, New Mexico, New York, North Carolina, North Dakota, Ohio, Oklahoma, Oregon, Pennsylvania, Rhode Island, South Carolina, South Dakota, Tennessee, Texas, Utah, Vermont, Virginia, Washington, Washington D.C., West Virginia, Wisconsin, Wyoming
Demographic Range
5 miles
Min Population
100,000
Min Income
$75,000
Traffic Count
30,000
Demographic Notes
Trade area with a minimum of 100,000 people within a 15 minute drive time. Suburban families. Prime regional locations that minimize impact to existing locations. HH Income: Middle to Upper Middle.