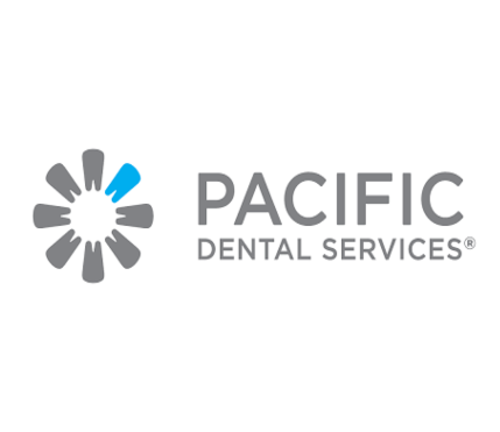 Pacific Dental Services
(Pacific Dental Services, Inc.)
Actively expanding in Alabama, Alaska, Arizona, California, Colorado, Connecticut, Delaware, Florida, Georgia, Illinois, Indiana, Kansas, Kentucky, Louisiana, Maine, Maryland, Massachusetts, Michigan, Minnesota, Mississippi, Missouri, Montana, Nebraska, Nevada, New Hampshire, New Jersey, New Mexico, New York, North Carolina, North Dakota, Ohio, Oklahoma, Oregon, Pennsylvania, Rhode Island, South Carolina, South Dakota, Tennessee, Texas, Utah, Vermont, Virginia, Washington, Washington D.C., West Virginia, Wyoming
About the Company
Pacific Dental Services has been developing and managing successful dental practices since 1989, and today is the industry leader and provider of choice in developing new dental practices in the markets we serve. Each store is uniquely branded in order to resonate with a higher end customer base who are less likely to visit a chain dentist.
Last updated: February 3, 2020
Current Locations
700
HQ Address
17000 Red Hill Avenue, Irvine, CA 92614
Website
Expansion Plans
Desired size
2,500 to 3,200 sq ft
Preferred Property Types
Strip Center, Neighborhood or Community Center, Lifestyle Center, Power Center
Currently in
Arizona, California, Colorado, Georgia, Idaho, Kansas, Louisiana, Minnesota, Missouri, Nevada, New Mexico, Ohio, Oregon, South Carolina, Tennessee, Texas, Utah, Washington, Wisconsin
Expanding in
Alabama, Alaska, Arizona, California, Colorado, Connecticut, Delaware, Florida, Georgia, Illinois, Indiana, Kansas, Kentucky, Louisiana, Maine, Maryland, Massachusetts, Michigan, Minnesota, Mississippi, Missouri, Montana, Nebraska, Nevada, New Hampshire, New Jersey, New Mexico, New York, North Carolina, North Dakota, Ohio, Oklahoma, Oregon, Pennsylvania, Rhode Island, South Carolina, South Dakota, Tennessee, Texas, Utah, Vermont, Virginia, Washington, Washington D.C., West Virginia, Wyoming
Demographic Range
3 miles
Min Population
60,000
Min Income
$65,000
Demographic Notes
HH Income: $75k+. 60,000+ population in 3 miles. Kids: 0-19 year old > 30% of population.
Preferred Cotenants
Anchors: Dominant Grocer, Target, Wal-Mart, Kohl's. Female-oriented co-tenants.