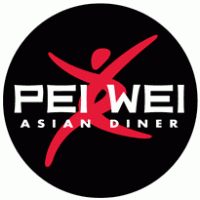 Pei Wei Asian Diner
(P.F. Chang's China Bistro, Inc.)
Actively expanding in all states
About the Company
Pei Wei Asian Diner, LLC, doing business as Pei Wei Asian Kitchen, is an American restaurant chain serving Pan Asian fare, operating in more than 200 locations in the U.S. and six international locations. Pei Wei's dishes are made to order in an open concept kitchen using cooking methods like wok firing.
Last updated: February 3, 2020
Current Locations
196
Publicly Traded
HQ Address
7676 East Pinnacle Peak Road
Scottsdale AZ 85255
United States,
Expansion Plans
Desired size
1,800 to 3,500 sq ft
12 Month Expansion Plans
5
24 Month Expansion Plans
10
Preferred Property Types
Lifestyle Center, Regional Mall, Specialty Strip
Expanding in
Alabama, Alaska, Arizona, Arkansas, California, Colorado, Connecticut, Delaware, Florida, Georgia, Hawaii, Idaho, Illinois, Indiana, Iowa, Kansas, Kentucky, Louisiana, Maine, Maryland, Massachusetts, Michigan, Minnesota, Mississippi, Missouri, Montana, Nebraska, Nevada, New Hampshire, New Jersey, New Mexico, New York, North Carolina, North Dakota, Ohio, Oklahoma, Oregon, Pennsylvania, Rhode Island, South Carolina, South Dakota, Tennessee, Texas, Utah, Vermont, Virginia, Washington, Washington D.C., West Virginia, Wisconsin, Wyoming
Demographic Range
3 miles
Min Population
80,000
Traffic Count
40,000
Demographic Notes
Above average median income relative to the Metropolitan Statistical Area. Must be able to support $10.00 ppa. Active trade area (3-mile radius) with above average daytime and residential density. Ideal traffic counts are 30-50K CPD.
Preferred Cotenants
Active trade Sites must be conveniently located in neighborhoods or lifestyle centers that accommodate everyday activities. These may include high-volume or upscale grocery stores, specialty and convenient retail, and similar quick-casual restaurants.