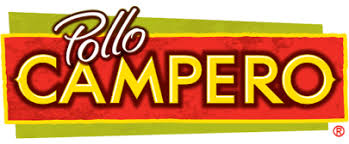 Pollo Campero
(Campero USA)
Actively expanding in all states
About the Company
Pollo Campero is a highly successful, quick service restaurant concept serving flavorful chicken recipes. We stand behind our brand and the franchise partners who work alongside us to deliver the high-quality, unique Campero experience, each and every day. In a restaurant market saturated with sandwiches, pizzas and burritos, our UNIQUE CHICKEN RECIPES are a welcome change. Within our restaurants, food is freshly prepared and made to order, served on real plates with real silverware. Guests are invited to sit back, relax and enjoy our delicious chicken menu.
Last updated: February 19, 2020
Current Locations
400
Franchised
HQ Address
12404 Park Central Dr, Dallas, TX 75251,
Website
Expansion Plans
Desired size
1,400 to 3,000 sq ft
12 Month Expansion Plans
30
24 Month Expansion Plans
60
Preferred Property Types
Strip Center, Strip Center (Mall adjacent), Neighborhood or Community Center, Freestanding, Lifestyle Center, Power Center, Regional Mall
Expanding in
Alabama, Alaska, Arizona, Arkansas, California, Colorado, Connecticut, Delaware, Florida, Georgia, Hawaii, Idaho, Illinois, Indiana, Iowa, Kansas, Kentucky, Louisiana, Maine, Maryland, Massachusetts, Michigan, Minnesota, Mississippi, Missouri, Montana, Nebraska, Nevada, New Hampshire, New Jersey, New Mexico, New York, North Carolina, North Dakota, Ohio, Oklahoma, Oregon, Pennsylvania, Rhode Island, South Carolina, South Dakota, Tennessee, Texas, Utah, Vermont, Virginia, Washington, Washington D.C., West Virginia, Wisconsin, Wyoming
Traffic Count
25,000
Preferred Cotenants
Mixed use major-tenant community shopping center with national or regional tenants.