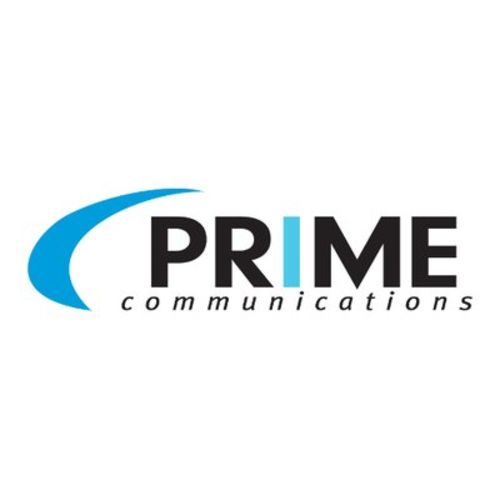 Prime Communications/AT&T
(Prime Communications, LP)
Actively expanding in Alabama, Arizona, Arkansas, California, Colorado, Connecticut, Delaware, Florida, Georgia, Idaho, Illinois, Iowa, Kansas, Louisiana, Maine, Maryland, Michigan, Minnesota, Missouri, Montana, Nebraska, Nevada, New Jersey, New Mexico, North Carolina, North Dakota, Oklahoma, Oregon, Rhode Island, South Carolina, South Dakota, Texas, Utah, Virginia, Wisconsin, Wyoming
About the Company
Prime Communications proudly serves as one of the largest Authorized Retailers of AT&T products and services.
Last updated: January 31, 2020
Current Locations
680
HQ Address
12550 Reed Road, Sugar Land, TX,
Website
Expansion Plans
Desired size
900 to 2,500 sq ft
12 Month Expansion Plans
25
24 Month Expansion Plans
50
Preferred Property Types
Lifestyle Center, Outlet Mall, Power Center, Kiosk
Expanding in
Alabama, Arizona, Arkansas, California, Colorado, Connecticut, Delaware, Florida, Georgia, Idaho, Illinois, Iowa, Kansas, Louisiana, Maine, Maryland, Michigan, Minnesota, Missouri, Montana, Nebraska, Nevada, New Jersey, New Mexico, North Carolina, North Dakota, Oklahoma, Oregon, Rhode Island, South Carolina, South Dakota, Texas, Utah, Virginia, Wisconsin, Wyoming
Min Population
10,000
Traffic Count
25,000
Demographic Notes
Population: 10,000 or more in a 5 minute drive time.
Preferred Cotenants
Major Shopping malls. Big box retailers, Restaurants, Fast food restaurants, Coffee shops, Video rental stores and High-end retailers.