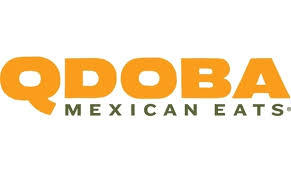 Qdoba Mexican Eats
(Qdoba Restaurant Corporation)
Actively expanding in California, Connecticut, Delaware, Florida, Illinois, Indiana, Iowa, Kansas, Kentucky, Michigan, Minnesota, Missouri, Montana, Nebraska, New Jersey, New York, North Dakota, Ohio, Pennsylvania, South Dakota, Tennessee, Wyoming
About the Company
Qdoba Mexican Eats is a chain of fast casual restaurants in the United States and Canada serving Mexican-style cuisine. The company operated as a wholly owned subsidiary of Jack in the Box after its purchase from ACI Capital, Western Growth Capital, and other private investors in 2003. Qdoba specializes in delivering customizable Mexican food at one set entrée price. Started in 1995, there are more than 600 restaurants across 47 states, the District of Columbia and Canada.
Last updated: February 25, 2020
Current Locations
721
Franchised
Publicly Traded
HQ Address
9330 Balboa Avenue
San Diego CA 92123
United States,
Expansion Plans
Desired size
2,000 to 3,200 sq ft
12 Month Expansion Plans
10
24 Month Expansion Plans
20
Preferred Property Types
Lifestyle Center, Power Center, Regional Mall, Specialty Strip
Expanding in
California, Connecticut, Delaware, Florida, Illinois, Indiana, Iowa, Kansas, Kentucky, Michigan, Minnesota, Missouri, Montana, Nebraska, New Jersey, New York, North Dakota, Ohio, Pennsylvania, South Dakota, Tennessee, Wyoming
Demographic Range
1 miles
Min Population
27,000
Min Income
$50,000
Traffic Count
30,000
Demographic Notes
Population: Large Metropolitan areas/urban areas- Minimum 38k residential & 21k daytime working; Smaller cities and rural areas- Minimum 27k residential & 16k daytime working.
Preferred Cotenants
Power retail generators as co-tenants including large or high end grocery and general merchandise, multi-plex movie theaters, Lifestyle centers and select Malls.