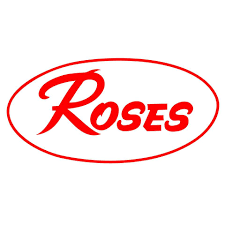 Rose's Discount Store
(Variety Wholesalers, Inc.)
Actively expanding in Florida, Georgia, Indiana, Kentucky, North Carolina, Ohio, South Carolina
About the Company
Roses Stores is a regional discount store in the United States with its headquarters in Henderson, North Carolina. The chain has stores in fifteen states, primarily in the South.
Last updated: February 12, 2020
Current Locations
160
HQ Address
218 South Garnett Street, P.O. Box 947, Henderson NC 27536, United States,
Expansion Plans
Desired size
20,000 to 60,000 sq ft
12 Month Expansion Plans
5
24 Month Expansion Plans
10
Expanding in
Florida, Georgia, Indiana, Kentucky, North Carolina, Ohio, South Carolina
Min Population
20,000
Demographic Notes
Low to Middle Income Customer Base ($50k or less MHH Income).
Preferred Cotenants
Prefer Grocery Anchored Shopping Centers.