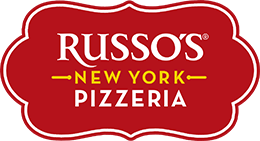 Russo's New York Pizzeria
(New York Pizzeria, Inc.)
Actively expanding in all states
About the Company
Russo's New York Pizzeria® is designed for the lunch guest on-the-go, fast-paced counter service, where a slice and salad can be delivered in under seven minutes. The menu features our award-winning pizza with an ample selection of appetizers, salads, and pasta dishes for guests who prefer to dine-in. This franchise has the option of offering full-service experience, depending on the day or the guests' needs. For most of our New York Pizzerias, takeout or delivery services constitute the lion's share of their business. All New York Pizzerias serve beer and wine as a complement to a menu mix that averages between 5-10% of total sales.
Last updated: February 14, 2020
Current Locations
48
Franchised
HQ Address
5847 San Felipe, , 4680 Houston, TX 77057
HQ Phone
(832) 251-0220
Company Email
Website
Expansion Plans
Desired size
1,400 to 5,000 sq ft
Preferred Property Types
Lifestyle Center, Outlet Mall, Power Center, Regional Mall, Specialty Strip, Office Building, Medical Center, Campus Site
Currently in
Tennessee, Texas
Expanding in
Alabama, Alaska, Arizona, Arkansas, California, Colorado, Connecticut, Delaware, Florida, Georgia, Hawaii, Idaho, Illinois, Indiana, Iowa, Kansas, Kentucky, Louisiana, Maine, Maryland, Massachusetts, Michigan, Minnesota, Mississippi, Missouri, Montana, Nebraska, Nevada, New Hampshire, New Jersey, New Mexico, New York, North Carolina, North Dakota, Ohio, Oklahoma, Oregon, Pennsylvania, Rhode Island, South Carolina, South Dakota, Tennessee, Texas, Utah, Vermont, Virginia, Washington, Washington D.C., West Virginia, Wisconsin, Wyoming
Preferred Cotenants
Near grocery stores, universities, family neighborhoods, central business parks and malls. Upscale Neighborhood.