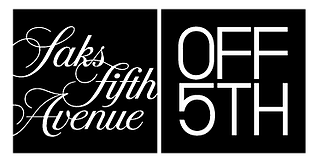 Saks Off Fifth
(Saks Fifth Avenue, Inc.)
Actively expanding in Arizona, California, Connecticut, Delaware, Florida, Georgia, Maine, Maryland, Massachusetts, New Hampshire, New Jersey, New York, North Carolina, Oregon, Pennsylvania, Rhode Island, South Carolina, Virginia, Washington
About the Company
Premium outlet store to save up to 70% off everything. Shop discount designer clothing, handbags, shoes and more.
Last updated: November 1, 2019
Current Locations
160
Publicly Traded
HQ Address
362 Ninth Avenue, New York , NY 10001
Expansion Plans
Desired size
28,000 to 42,000 sq ft
12 Month Expansion Plans
3
24 Month Expansion Plans
5
Preferred Property Types
Lifestyle Center, Power Center, Regional Mall, Specialty Strip
Expanding in
Arizona, California, Connecticut, Delaware, Florida, Georgia, Maine, Maryland, Massachusetts, New Hampshire, New Jersey, New York, North Carolina, Oregon, Pennsylvania, Rhode Island, South Carolina, Virginia, Washington
Min Population
400,000
Min Income
$85,000
Preferred Cotenants
Major mall, high fashion retailers. Discount Fashion.