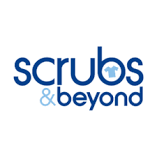 Scrubs & Beyond
(Scrubs & Beyond, LLC)
Actively expanding in all states
About the Company
Scrubs & Beyond is now the largest supplier of healthcare apparel and accessories in the country with over 140 stores nationwide. The first Scrubs & Beyond store opened in September 2000 and was immediately aligned with fashion-forward styles, outstanding customer service and stores that exuded style and professionalism. We saw that the typical uniform store was lacking in ambiance and personal service, so we raised the bar and changed the boring shopping experience into an exciting event that caters to discerning scrub shoppers. It is truly beyond any scrub store in today's market and transforms an otherwise strictly functional endeavor into a true experience. We are inspired by people who care for others and we want to exceed the expectations of those who do this vital job. In July of 2013, Scrubs & Beyond acquired Life Uniform and Uniform City. Scrubs & Beyond is now the largest supplier of healthcare apparel and accessories in the country with over 140 stores nationwide. Visit a store in your area and enjoy top-notch service and a truly boutique atmosphere. Our associates are well-versed in understanding the unique needs of each caregiver, helping them find the right set of scrubs with the features they need to perform their best. With innovative options, from antimicrobial fabrics and well-placed pockets to a comprehensive selection of medical accessories and footwear, any medical professional can find everything they need while enjoying a superior shopping experience. Don't live near a store? No problem! You are Always First in Fashion™ when you shop our Scrubs & Beyond catalog, which is available via mail or online. Whether you shop with us in-store, through our catalog or online, you'll find merchandise from top industry labels like Landau, Urbane, Cherokee, Koi, Barco, Med Couture, Dickies, Dansko, Littmann and more, as well as fashion forward private label collections, including our very own Beyond Scrubs collection, only found at Scrubs & Beyond. Looking for a uniform solution that will give your employees the professional image you want? We offer a host of group purchasing options to suit organizations of any size, from a small practice to a large hospital system. Contact our team and let Scrubs & Beyond find the solution that fits best. We look to the future with excitement as we continue to focus on creating an enjoyable shopping experience by providing value, exceptional service, quality and selection to medical professionals and beyond.
Last updated: February 25, 2020
Current Locations
150
Franchised
HQ Address
12969 Manchester Rd.
St. Louis MO 63131
United States,
Expansion Plans
Desired size
2,000 to 10,000 sq ft
12 Month Expansion Plans
2
24 Month Expansion Plans
4
Preferred Property Types
Lifestyle Center, Outlet Mall, Regional Mall, Specialty Strip
Expanding in
Alabama, Alaska, Arizona, Arkansas, California, Colorado, Connecticut, Delaware, Florida, Georgia, Hawaii, Idaho, Illinois, Indiana, Iowa, Kansas, Kentucky, Louisiana, Maine, Maryland, Massachusetts, Michigan, Minnesota, Mississippi, Missouri, Montana, Nebraska, Nevada, New Hampshire, New Jersey, New Mexico, New York, North Carolina, North Dakota, Ohio, Oklahoma, Oregon, Pennsylvania, Rhode Island, South Carolina, South Dakota, Tennessee, Texas, Utah, Vermont, Virginia, Washington, Washington D.C., West Virginia, Wisconsin, Wyoming
Min Population
80,000
Demographic Notes
A minimum population of 250,000 for a 12,000 SF prototype and Smaller trades areas of 80,000+ will be considered for an 8,000 to 10,000 SF Store.