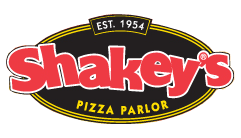 Shakey's Pizza
(Shakey's USA, Inc.)
Actively expanding in Alabama, Arizona, California, Florida, Georgia, Washington, Wisconsin
About the Company
Shakey's Pizza is a pizza restaurant chain based in the United States.
Last updated: November 1, 2019
Current Locations
200
Franchised
HQ Address
2200 W Valley Blvd, Alhambra, CA 91803-1928,
Website
Expansion Plans
Desired size
1,200 to 7,000 sq ft
12 Month Expansion Plans
5
24 Month Expansion Plans
10
Preferred Property Types
Strip Center, Neighborhood or Community Center, Freestanding, Lifestyle Center, Power Center, Regional Mall, Mixed Use, City Center, Street Storefront
Expanding in
Alabama, Arizona, California, Florida, Georgia, Washington, Wisconsin
Demographic Notes
Markets with minimums of 150,000 populations are preferred, together with a prevalence of middle-income families with median household incomes in the range of $45,000 to $75,000. Median household sizes of 2.6 to 4 are desired.