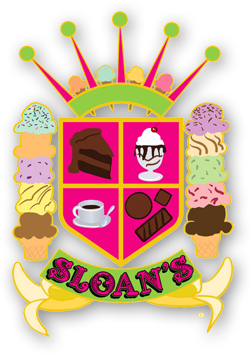 Sloan's Ice Cream
(Sloan's Franchise LLC)
Actively expanding in California, Florida, Nevada
About the Company
Since opening our first store in 1999, Sloan's has become an icon of Southern Florida for great ice cream and great fun. Our unmistakable look, terrific service and unforgettable ice cream have become a tourist attraction and a hot spot for local residents. While we think we have the greatest ice cream on the planet, what really differentiates Sloan's is the brand and systems that we have created to replicate the memorable experiences for all of our customers.
Last updated: February 20, 2020
Current Locations
16
Franchised
HQ Address
1652 Mercer Ave., West Palm Beach, FL 33401
HQ Phone
561-839-3000
Website
Expansion Plans
Desired size
1,700 to 2,300 sq ft
12 Month Expansion Plans
20
24 Month Expansion Plans
80
Preferred Property Types
Lifestyle Center, Regional Mall, Specialty Strip
Currently in
California, Florida, Nevada
Expanding in
California, Florida, Nevada
Demographic Notes
Average household income that allows for considerable discretionary income
Preferred Cotenants
Heavy traffic anchors including Movie theatres, restaurants, entertainment venues and bars.