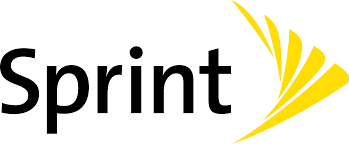 Sprint
(Sprint Nextel Corporation)
Actively expanding in all states
About the Company
Sprint Corporation is an American telecommunications company that provides wireless services and is an internet service provider. This 300 plus authorized agent fresh off a 100 store acquisition is moving swiftly into the Chicago market. Looking for high visibility sites in several markets within the Chicago Metro market.
Last updated: March 10, 2020
Current Locations
4,500
Publicly Traded
HQ Address
6200 Sprint Parkway
Overland Park KS 66251,
Website
Expansion Plans
Desired size
800 to 3,000 sq ft
12 Month Expansion Plans
10
24 Month Expansion Plans
20
Expanding in
Alabama, Alaska, Arizona, Arkansas, California, Colorado, Connecticut, Delaware, Florida, Georgia, Hawaii, Idaho, Illinois, Indiana, Iowa, Kansas, Kentucky, Louisiana, Maine, Maryland, Massachusetts, Michigan, Minnesota, Mississippi, Missouri, Montana, Nebraska, Nevada, New Hampshire, New Jersey, New Mexico, New York, North Carolina, North Dakota, Ohio, Oklahoma, Oregon, Pennsylvania, Rhode Island, South Carolina, South Dakota, Tennessee, Texas, Utah, Vermont, Virginia, Washington, Washington D.C., West Virginia, Wisconsin, Wyoming
Demographic Range
5 miles
Min Population
65,000
Min Income
$35,000
Traffic Count
25,000
Demographic Notes
Large population between 24 and 54. 50,000 households within a 5 mile radius. Signalized intersection of two major thoroughfares with minimum combined traffic count of 25,000 cars per day. Going home side of the street.