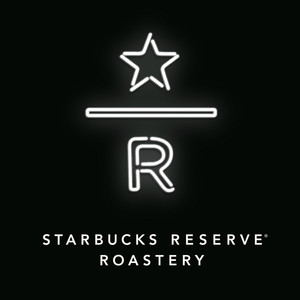 Starbucks Reserve
(Starbucks Corporation)
Actively expanding in Arkansas, California, Colorado, Connecticut, Delaware, Georgia, Hawaii, Idaho, Illinois, Indiana, Iowa, Kansas, Kentucky, Maryland, Michigan, Minnesota, Missouri, Montana, Nebraska, Nevada, New Jersey, New Mexico, New York, North Carolina, North Dakota, Ohio, Oklahoma, Pennsylvania, South Dakota, Utah, Virginia, Washington D.C., Wisconsin, Wyoming
About the Company
Starbucks Reserve is a selection of the rarest, most extraordinary coffees Starbucks has to offer. It's where we push our own boundaries of craft, developing a unique roast for each individual lot before experimenting with coffee as an art form—brewing, aging, infusing and blending it into imaginative and often surprising creations. Through our Roasteries and bars, we share our discoveries and the enjoyment of exceptional coffee with the world.
Last updated: February 26, 2020
Current Locations
1,500
Franchised
Publicly Traded
HQ Address
2401 Utah Avenue South
Seattle WA 98134
United States,
Expansion Plans
Desired size
800 to 2,200 sq ft
12 Month Expansion Plans
50
24 Month Expansion Plans
100
Preferred Property Types
Lifestyle Center, Outlet Mall, Power Center, Regional Mall, Specialty Strip, Office Building, Gas Station, Medical Center, Campus Site, Hotel Lobby, Kiosk
Expanding in
Arkansas, California, Colorado, Connecticut, Delaware, Georgia, Hawaii, Idaho, Illinois, Indiana, Iowa, Kansas, Kentucky, Maryland, Michigan, Minnesota, Missouri, Montana, Nebraska, Nevada, New Jersey, New Mexico, New York, North Carolina, North Dakota, Ohio, Oklahoma, Pennsylvania, South Dakota, Utah, Virginia, Washington D.C., Wisconsin, Wyoming
Demographic Range
1 miles
Min Population
50,000
Min Income
$45,000
Traffic Count
30,000
Preferred Cotenants
All tenants except coffee shops or specialty shops selling coffee.