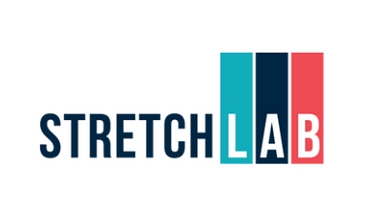 Stretch Lab
(Stretch Lab Franchise, LLC)
Actively expanding in all states
About the Company
Stretching is ancient, but StretchLab has redefined what it means to get a stretch. Having someone with years of experience read your body, assess your needs and make sure that you have been thoroughly, expertly stretched is an experience like no other. To push you further than you can push yourself and open you up in ways that you just can't do on your own. Stretching is really good for you. Being stretched is the key to a longer and healthier life. StretchLab is the premium destination for assisted stretching and stretch classes. It was founded to be complementary to other fitness programs and designed to benefit a wide variety of clientele ranging from student athletes to active seniors. WHAT MAKES US DIFFERENT? Tight shoulders, sore hamstrings, neck tension. No two bodies are the same and no two stretches at StretchLab are the same. One on one stretching is about identifying tightness and imbalances in your body and customizing a stretch routine that is just for you. Our clients may come in with pain, tightness or specific focus areas, but keep coming back and commit to their flexibility journey once they experience the freedom that comes with having a wider range of motion and flexibility. Reclaiming your freedom. The freedom to move as you want, to be active an engaged in the life you see yourself having.
Last updated: March 10, 2020
Current Locations
10
Franchised
HQ Address
17877 Von Karman Ave., , Suite 100 Irvine, CA 92614
Website
Expansion Plans
Desired size
1,000 to 1,500 sq ft
12 Month Expansion Plans
1
24 Month Expansion Plans
2
Preferred Property Types
Lifestyle Center, Power Center, Specialty Strip
Expanding in
Alabama, Alaska, Arizona, Arkansas, California, Colorado, Connecticut, Delaware, Florida, Georgia, Hawaii, Idaho, Illinois, Indiana, Iowa, Kansas, Kentucky, Louisiana, Maine, Maryland, Massachusetts, Michigan, Minnesota, Mississippi, Missouri, Montana, Nebraska, Nevada, New Hampshire, New Jersey, New Mexico, New York, North Carolina, North Dakota, Ohio, Oklahoma, Oregon, Pennsylvania, Rhode Island, South Carolina, South Dakota, Tennessee, Texas, Utah, Vermont, Virginia, Washington, Washington D.C., West Virginia, Wisconsin, Wyoming
Min Population
30,000
Min Income
$65,000
Demographic Notes
Large population between the ages of 31-65.
Preferred Cotenants
National brands, higher-end grocers and services providers. Other fitness concepts.