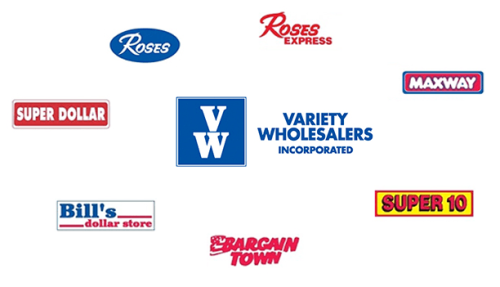 Super 10
(Variety Wholesalers, Inc.)
Actively expanding in Alabama, Arkansas, Delaware, Florida, Georgia, Indiana, Kentucky, Louisiana, Maryland, Mississippi, North Carolina, Ohio, Pennsylvania, South Carolina, Tennessee, Virginia, West Virginia
About the Company
Variety Wholesalers, Inc. is a privately held company based in Henderson, North Carolina, which owns more than 380 retail stores in the southeast including the Roses and Maxway stores, and employs more than 7,000 workers.
Last updated: October 31, 2019
Current Locations
85
HQ Address
218 South Garnett Street, Henderson, NC,
Website
Expansion Plans
Desired size
5,000 to 10,000 sq ft
Expanding in
Alabama, Arkansas, Delaware, Florida, Georgia, Indiana, Kentucky, Louisiana, Maryland, Mississippi, North Carolina, Ohio, Pennsylvania, South Carolina, Tennessee, Virginia, West Virginia
Min Income
$50,000
Demographic Notes
Low to Middle Income Customer Base ($50k or less MHH Income).
Preferred Cotenants
Grocery Anchored Shopping Center Preferred.