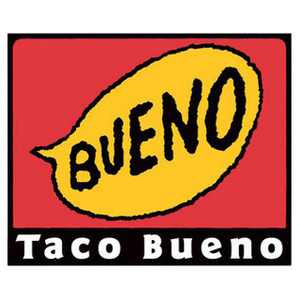 Taco Bueno
(Taco Bueno)
Actively expanding in all states
About the Company
Taco Bueno is a U.S.-based, quick service restaurant chain specializing in Tex-Mex-style cuisine. The company is headquartered in Irving, Texas, in the Dallas Fort Worth metro area. Its first location opened in Abilene, Texas in 1967.
Last updated: October 2, 2019
Current Locations
184
Franchised
HQ Address
300 East John Carpenter Freeway
Suite 800
Irving TX 75062
United States,
Expansion Plans
Desired size
2,000 to 3,000 sq ft
12 Month Expansion Plans
10
24 Month Expansion Plans
15
Expanding in
Alabama, Alaska, Arizona, Arkansas, California, Colorado, Connecticut, Delaware, Florida, Georgia, Hawaii, Idaho, Illinois, Indiana, Iowa, Kansas, Kentucky, Louisiana, Maine, Maryland, Massachusetts, Michigan, Minnesota, Mississippi, Missouri, Montana, Nebraska, Nevada, New Hampshire, New Jersey, New Mexico, New York, North Carolina, North Dakota, Ohio, Oklahoma, Oregon, Pennsylvania, Rhode Island, South Carolina, South Dakota, Tennessee, Texas, Utah, Vermont, Virginia, Washington, Washington D.C., West Virginia, Wisconsin, Wyoming
Demographic Notes
Daytime Employees 5000+ in 1 mile radius.