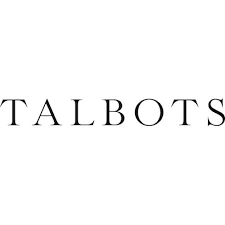 Talbots
(The Talbots, Inc.)
Actively expanding in Alabama, Florida, Maryland, New York, North Carolina, Pennsylvania, South Carolina, Tennessee, Virginia, Washington D.C., West Virginia
About the Company
Talbots is an American specialty retailer and direct marketer of women's clothing, shoes and fashion accessories. As of 2018, the company operated 495 Talbots stores in the United States: 425 core Talbots stores, 65 Talbots Factory Outlets and five Talbots Clearance stores.
Last updated: January 28, 2020
Current Locations
580
Publicly Traded
HQ Address
1 Talbots Drive, Hingham , MA 02043
Expansion Plans
Desired size
4,000 to 10,000 sq ft
12 Month Expansion Plans
20
24 Month Expansion Plans
40
Preferred Property Types
Lifestyle Center, Specialty Strip
Expanding in
Alabama, Florida, Maryland, New York, North Carolina, Pennsylvania, South Carolina, Tennessee, Virginia, Washington D.C., West Virginia
Demographic Notes
Customers are well-educated, active in their communities, and socially and culturally aware. They are typically over 35 years old though ageless in style and attitude. Approximately 70% have a college education and the majority is professionally employed.
Preferred Cotenants
Fashion, Upscale.