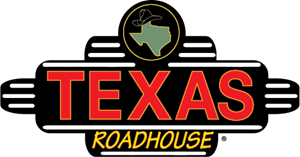 Texas Roadhouse
(Texas Roadhouse, Inc.)
Actively expanding in all states
About the Company
Texas Roadhouse is an American chain restaurant that specializes in steaks and promotes a Western theme. Texas Roadhouse Corporation is headquartered in Louisville, Kentucky.
Last updated: February 25, 2020
Current Locations
537
Franchised
Publicly Traded
HQ Address
6040 Dutchmans Lane, Suite 400, Louisville KY 40205, United States,
Website
Expansion Plans
Desired size
6,000 to 8,000 sq ft
12 Month Expansion Plans
25
24 Month Expansion Plans
50
Preferred Property Types
Strip Center, Strip Center (Mall adjacent), Neighborhood or Community Center, Freestanding, Power Center, Regional Mall
Expanding in
Alabama, Alaska, Arizona, Arkansas, California, Colorado, Connecticut, Delaware, Florida, Georgia, Hawaii, Idaho, Illinois, Indiana, Iowa, Kansas, Kentucky, Louisiana, Maine, Maryland, Massachusetts, Michigan, Minnesota, Mississippi, Missouri, Montana, Nebraska, Nevada, New Hampshire, New Jersey, New Mexico, New York, North Carolina, North Dakota, Ohio, Oklahoma, Oregon, Pennsylvania, Rhode Island, South Carolina, South Dakota, Tennessee, Texas, Utah, Vermont, Virginia, Washington, Washington D.C., West Virginia, Wisconsin, Wyoming
Demographic Range
5 miles
Min Population
60,000
Min Income
$65,000
Demographic Notes
Good evening population count.
Preferred Cotenants
Prefers ""Big Box"" retailers. Strong Hotel Population. Less than 2 Steak Competitors in area.