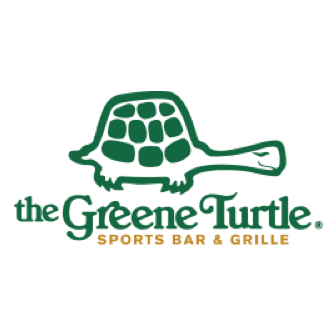 The Greene Turtle Sports Bar & Grille
(The Greene Turtle Franchising Corporation)
Actively expanding in Delaware, New York, Pennsylvania
About the Company
The Greene Turtle is your local sports bar and grill and family restaurant. We offer great food and craft beer. See our lunch, happy hour and dinner menus.
Last updated: October 1, 2019
Current Locations
48
Franchised
HQ Address
1113 Beards Hill Road
Aberdeen MD 21001
United States,
Expansion Plans
Desired size
5,000 to 7,000 sq ft
12 Month Expansion Plans
20
24 Month Expansion Plans
40
Preferred Property Types
Outlet Mall, Power Center, Regional Mall, Specialty Strip
Expanding in
Delaware, New York, Pennsylvania
Min Population
35,000
Traffic Count
25,000
Demographic Notes
Ages 25-44 in a diverse area with retail, office and residential. East of access at signalized intersection preferred, convenient egress/ingress and left turn. Daytime Population 10,000 minimum
Got updates about The Greene Turtle Sports Bar & Grille? Let us know!