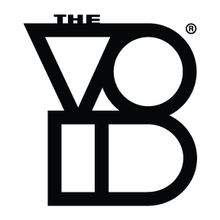 THE VOID
(THE VOID, LLC)
Actively expanding in California, Florida, Illinois, New Jersey, Washington D.C.
About the Company
In 2015, a partnership exploring Tesla Field tracking for untethered VR productions accidentally opened a transfinite portal across an infinity of parallel dimensions – the Omniverse – and took its first, if initially tragic, step into the VOID. The mission of the VOID soon crystalized around our Security Division's motto: Itinerantur, Inquisitio, Praesidium – Travel, Inquiry and Protection. We travel across the Omniverse and strive to understand its meaning, all while protecting our own reality from possible threats from other dimensions. Now after years of private research and development, our Rapture® Rigs have been certified safe for commercial travel into select parallel dimensions. VOID Travelers can now step beyond their reality into any one of an infinity of possibilities: places where dreams and nightmares have substance, hopes and fears can be touched and worlds without number await to be experienced and explored. Still how more astonishing, humbling and troublesome was it for us to discover that others have walked these paths before us. Our hesitant footfalls into this vast Omniverse stumble into paths already trodden by others of our kind … immortal horrors and everlasting splendors…
Last updated: October 30, 2019
Current Locations
11
HQ Address
644 N 2000 W, Lindon , UT 84042
Website
Expansion Plans
Desired size
3,500 to 5,000 sq ft
12 Month Expansion Plans
1
24 Month Expansion Plans
2
Preferred Property Types
Power Center
Expanding in
California, Florida, Illinois, New Jersey, Washington D.C.
Demographic Notes
Ample parking spaces. Prominent frontage.
Preferred Cotenants
Leisure tenants/theaters/dining.