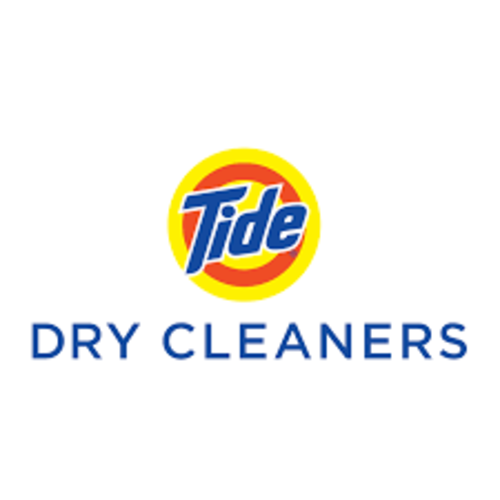 Tide Dry Cleaners
Actively expanding in all states
About the Company
Tide Dry Cleaners provides a dry cleaning experience that features a state-of-the-art facility that is clean and bright inside. The customer-centric services cater to today's on-the-go customer. The staff is ready to put the customer's satisfaction level over the top! Tide Dry Cleaners is proud to use the GreenEarth® Cleaning technology, with amazing stain removal, color maintenance and a light, fresh scent. The odorless D5 process is silicone based, not petroleum based like typical dry cleaners. This makes it possible to clean a wide range of garments, including some leathers and furs. Tide Dry Cleaners offers a variety of proprietary services, including Back-To-Black™, Tide SpotLift™, Tide Restore™ and Tide ColorGuard™. Tide Dry Cleaners offers drive-thru valet service and 24-hour locker access.
Last updated: March 10, 2020
Current Locations
125
HQ Address
1614 Colonial Blvd, Fort Myers, FL,
Website
Expansion Plans
Desired size
1,500 to 3,300 sq ft
12 Month Expansion Plans
5
24 Month Expansion Plans
10
Expanding in
Alabama, Alaska, Arizona, Arkansas, California, Colorado, Connecticut, Delaware, Florida, Georgia, Hawaii, Idaho, Illinois, Indiana, Iowa, Kansas, Kentucky, Louisiana, Maine, Maryland, Massachusetts, Michigan, Minnesota, Mississippi, Missouri, Montana, Nebraska, Nevada, New Hampshire, New Jersey, New Mexico, New York, North Carolina, North Dakota, Ohio, Oklahoma, Oregon, Pennsylvania, Rhode Island, South Carolina, South Dakota, Tennessee, Texas, Utah, Vermont, Virginia, Washington, Washington D.C., West Virginia, Wisconsin, Wyoming
Demographic Notes
Prefers affluent areas with strong morning commuter traffic. Medium Household Income - $90,000 - households over $90,000 - 10,000. All within 5 minute Drive time..