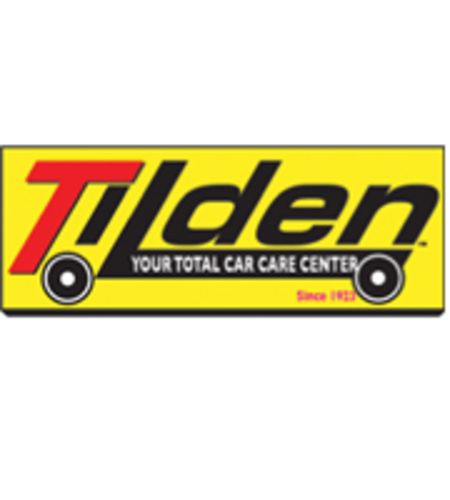 Tilden For Brakes Car Care Center
(Tilden International Inc.)
About the Company
The Tilden family has long been associated with the automotive repair industry. S.G. Tilden, Inc. was founded by the late Sydney G. Tilden in 1923. Prior to 1966, all Tilden brake shops were owned by S.G. Tilden, Inc. and operated by company employees. In 1966, then sole owner, Sydney G. Tilden, awarded franchises to existing loyal store managers. From that point, during the following 31 years, only 2 franchises were added to the chain, one to a loyal employee who worked for more than 20 years, and a second to a long time vendor/supplier. In July of 1995, Tilden Associates, Inc. secured all of the franchise rights and related trademarks, copyrights, etc. from S.G. Tilden Management, Inc. The management team from S.G. Tilden Management, Inc. is now a part of Tilden International Inc.
Last updated: October 30, 2019
HQ Address
1325 Franklin Avenue, Garden City, NY,
Website
Expansion Plans
Desired size
2,500 to 5,000 sq ft
Expanding in
Alabama, Alaska, Arizona, Arkansas, California, Colorado, Connecticut, Delaware, Florida, Georgia, Hawaii, Idaho, Illinois, Indiana, Iowa, Kansas, Kentucky, Louisiana, Maine, Maryland, Massachusetts, Michigan, Minnesota, Mississippi, Missouri, Montana, Nebraska, Nevada, New Hampshire, New Jersey, New Mexico, New York, North Carolina, North Dakota, Ohio, Oklahoma, Oregon, Pennsylvania, Rhode Island, South Carolina, South Dakota, Tennessee, Texas, Utah, Vermont, Virginia, Washington, Washington D.C., West Virginia, Wisconsin, Wyoming
Min Population
50,000
Min Income
$50,000
Traffic Count
30,000
Got updates about Tilden For Brakes Car Care Center? Let us know!