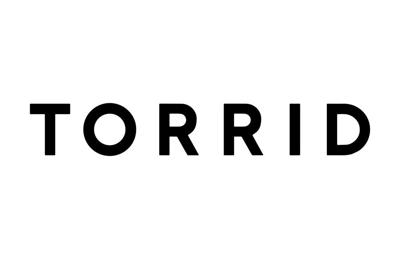 Torrid
(Hot Topic, Inc.)
Actively expanding in all states
About the Company
Torrid LLC is an American women's retail chain formerly owned by Hot Topic. While it is still owned by Sycamore Partners, owners of Hot Topic, in 2015 the company branched off to become Torrid, LLC. The store offers plus-size clothing and accessories for women size 10-30. Torrid began operations in April 2001.
Last updated: February 12, 2020
Current Locations
570
Publicly Traded
HQ Address
18305 East San Jose Avenue, City of Industry , CA 91748
Website
Expansion Plans
Desired size
2,300 to 3,000 sq ft
12 Month Expansion Plans
20
24 Month Expansion Plans
20
Preferred Property Types
Lifestyle Center
Expanding in
Alabama, Alaska, Arizona, Arkansas, California, Colorado, Connecticut, Delaware, Florida, Georgia, Hawaii, Idaho, Illinois, Indiana, Iowa, Kansas, Kentucky, Louisiana, Maine, Maryland, Massachusetts, Michigan, Minnesota, Mississippi, Missouri, Montana, Nebraska, Nevada, New Hampshire, New Jersey, New Mexico, New York, North Carolina, North Dakota, Ohio, Oklahoma, Oregon, Pennsylvania, Rhode Island, South Carolina, South Dakota, Tennessee, Texas, Utah, Vermont, Virginia, Washington, Washington D.C., West Virginia, Wisconsin, Wyoming
Demographic Range
25 miles
Min Population
225,000
Demographic Notes
Target customer base is plus-size young women, ages 15 to 30.