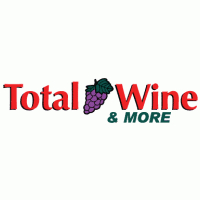 Total Wine & More
(Total Wine & More)
Actively expanding in Arizona, California, Colorado, Connecticut, Florida, Georgia, Indiana, Kentucky, Louisiana, Massachusetts, Minnesota, Missouri, Nevada, North Carolina, South Carolina, Tennessee, Texas, Virginia, Washington, Washington D.C., Wisconsin
About the Company
Total Wine & More is America's Wine Superstore - the country's largest independent retailer of fine wine.
Last updated: September 4, 2019
Current Locations
186
HQ Address
6600 Rockledge Dr, Bethesda, MD,
Website
Expansion Plans
Desired size
8,000 to 25,000 sq ft
12 Month Expansion Plans
10
24 Month Expansion Plans
20
Expanding in
Arizona, California, Colorado, Connecticut, Florida, Georgia, Indiana, Kentucky, Louisiana, Massachusetts, Minnesota, Missouri, Nevada, North Carolina, South Carolina, Tennessee, Texas, Virginia, Washington, Washington D.C., Wisconsin
Preferred Cotenants
Barnes & Noble and Target. Big Box retailers preferred.