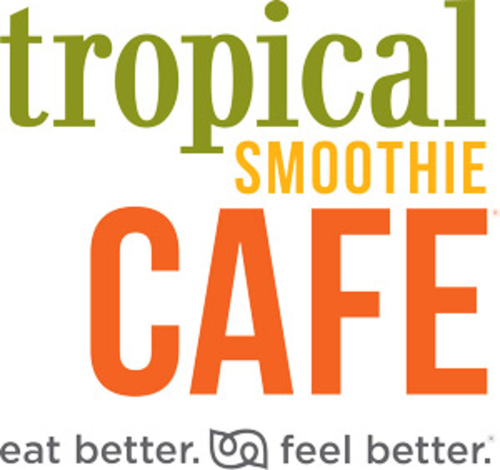 Tropical Smoothie Cafe
( Tropical Smoothie Franchise Development Corporation)
Actively expanding in all states
About the Company
In 2019 we opened 124 cafes and awarded 213 franchise agreements. It's worth noting that more than 60% of those came from our existing Franchise Family. Tropical Smoothie Cafe's menu boasts bold, flavorful smoothies with a healthy appeal, all made-to-order from the freshest ingredients. We find that superior, simple ingredients including real fruits and veggies just tastes better.
Last updated: February 25, 2020
Current Locations
700
Franchised
HQ Address
1117 Perimeter Ctr Ste W200, Atlanta, GA 30338-5465,
Website
Expansion Plans
Desired size
1,200 to 2,000 sq ft
12 Month Expansion Plans
10
24 Month Expansion Plans
20
Preferred Property Types
Strip Center, Neighborhood or Community Center, Freestanding, Lifestyle Center, Power Center, Regional Mall, Mixed Use, City Center, Street Storefront
Expanding in
Alabama, Alaska, Arizona, Arkansas, California, Colorado, Connecticut, Delaware, Florida, Georgia, Hawaii, Idaho, Illinois, Indiana, Iowa, Kansas, Kentucky, Louisiana, Maine, Maryland, Massachusetts, Michigan, Minnesota, Mississippi, Missouri, Montana, Nebraska, Nevada, New Hampshire, New Jersey, New Mexico, New York, North Carolina, North Dakota, Ohio, Oklahoma, Oregon, Pennsylvania, Rhode Island, South Carolina, South Dakota, Tennessee, Texas, Utah, Vermont, Virginia, Washington, Washington D.C., West Virginia, Wisconsin, Wyoming
Min Income
$49,985
Demographic Notes
Population: Dense with a good mixture of business and residential.
News Stories