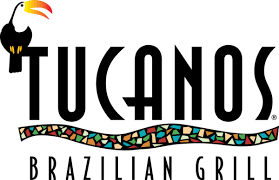 Tucanos Brazilian Grill
(Tucanos Brazilian Grill)
Actively expanding in
About the Company
Last updated: September 4, 2019
Current Locations
10
HQ Address
PO Box 280548
Lakewood CO 80228
United States,
Expansion Plans
Desired size
7,000 to 8,000 sq ft
12 Month Expansion Plans
4
24 Month Expansion Plans
8
Preferred Property Types
Downtown, Lifestyle Center, Regional Mall
Expanding in
Min Income
$
Demographic Notes
20 minute drive time 400000 population. Because of our strong regional draw, areas with a population in excess of 400,000 within a 20 minute drive time and an average household income of $65,000 and above are preferred.
Preferred Cotenants
Movie theaters, other polished casual restaurants, lifestyle retailers.