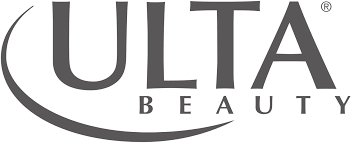 Ulta
(Ulta Salon Cosmetics & Fragrance, Inc.)
Actively expanding in Alabama, Alaska, Arizona, California, Connecticut, Delaware, Florida, Georgia, Hawaii, Idaho, Indiana, Kentucky, Maine, Maryland, Massachusetts, Montana, Nevada, New Hampshire, New Jersey, New York, North Carolina, Ohio, Oregon, Pennsylvania, Rhode Island, South Carolina, Texas, Vermont, Virginia, Washington, Washington D.C., West Virginia, Wyoming
About the Company
Rick Franz, VP of Real Estate - (480) 344-7710 rick.franz@ulta.com - MT, WY, UT, CO, AZ, TX, LA, MS, GA, AL, TN, FL, SC, NC. Sean O'Carroll, Senior Managing Director, New Mark Cornish & Carey, (408) 987-4120, socarroll@newmarkccarey.com. CA (Bay Area).. Lifestyle Center, Power Center - Medium to High income. Dense Residential Market. Mike Metzger, Broker, Sierra Pacific Retail Group - (916) 576-3704 mike@sprg.com - CA (California Central Valley ((Bakersfield to Redding)), NV (Northern). Pamela Lent, VP, Real Estate Growth and Development - (916) 435-0300 plent@ulta.com - WA, OR, CA, ID, NV, AK. Ernie Hueter, Principal, KLNB Retail - (571) 382-2073 ehueter@klnb.com - VA (Northern), DC. Martin Hennessy, Principal, Katz & Associates - (561) 869-4343 martinhennessy@dkatz.com - FL (Excluding Miami-Dade County), TN. Shelley Jordan Bell, Principal, Karland Retail Group - (404) 759-5464 sjordanbell@karlandretailgroup.com - AL, GA. Casey Hartl, VP of Real Estate - (952) 977-9148 chartl@ulta.com - ND, SD, NE, KS, OK, MO, IA, MN, WI, MI, IL, IN, OH, KY. Maria Bunstine, VP of Real Estate - (718) 361-2697 mbunstine@ulta.com - ME, VT, NH, MA, CT, NY, RI, PA, NJ, WV, VA.
Last updated: September 4, 2019
Current Locations
1,200
HQ Address
1000 Remington Boulevard, Suite 120, Bolingbrook IL 60440, United States,
Website
Expansion Plans
Desired size
8,000 to 11,000 sq ft
12 Month Expansion Plans
60
24 Month Expansion Plans
120
Expanding in
Alabama, Alaska, Arizona, California, Connecticut, Delaware, Florida, Georgia, Hawaii, Idaho, Indiana, Kentucky, Maine, Maryland, Massachusetts, Montana, Nevada, New Hampshire, New Jersey, New York, North Carolina, Ohio, Oregon, Pennsylvania, Rhode Island, South Carolina, Texas, Vermont, Virginia, Washington, Washington D.C., West Virginia, Wyoming
Min Population
100,000
Min Income
$50,000
Traffic Count
40,000
Demographic Notes
Medium to High income. Dense Residential Market.
Preferred Cotenants
Fashion oriented center with co-tenancy.