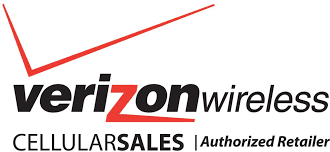 Verizon Wireless
(Verizon Communications, Inc.)
Actively expanding in all states
About the Company
Verizon Wireless provides service to 118.7 million subscribers. Verizon Wireless is the second largest wireless telecommunications provider in the United States after AT&T.
Last updated: March 30, 2020
Current Locations
2,330
Franchised
Publicly Traded
HQ Address
One Verizon Way, Basking Ridge, NJ 07920
HQ Phone
(908) 559-2001
Website
Expansion Plans
Desired size
1,000 to 8,000 sq ft
12 Month Expansion Plans
20
24 Month Expansion Plans
40
Preferred Property Types
Lifestyle Center, Power Center, Regional Mall, Specialty Strip
Expanding in
Alabama, Alaska, Arizona, Arkansas, California, Colorado, Connecticut, Delaware, Florida, Georgia, Hawaii, Idaho, Illinois, Indiana, Iowa, Kansas, Kentucky, Louisiana, Maine, Maryland, Massachusetts, Michigan, Minnesota, Mississippi, Missouri, Montana, Nebraska, Nevada, New Hampshire, New Jersey, New Mexico, New York, North Carolina, North Dakota, Ohio, Oklahoma, Oregon, Pennsylvania, Rhode Island, South Carolina, South Dakota, Tennessee, Texas, Utah, Vermont, Virginia, Washington, Washington D.C., West Virginia, Wisconsin, Wyoming
Demographic Range
3 miles
Min Population
25,000
Min Income
$55,000
Traffic Count
25,000
Demographic Notes
Dense trade areas and street visibility.
Preferred Cotenants
Busy Regional shopping area anchored by big boxes with multiple junior tenants.