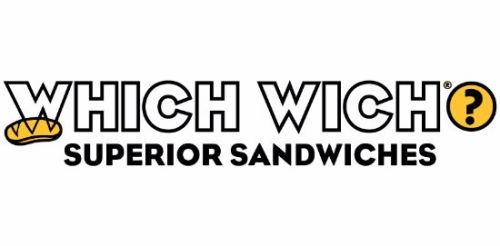 Which Wich Superior Sandwiches
(Which Wich Superior Sandwiches)
Actively expanding in all states
About the Company
Which Wich Superior Sandwiches sandwich shop serves custom-crafted sandwiches and salads with over 60 toppings to create a masterpiece.
Last updated: October 2, 2019
Current Locations
500
Franchised
HQ Address
1412 Main St.
Suite 2000
Dallas TX 75202
United States,
Website
Expansion Plans
Desired size
600 to 1,800 sq ft
12 Month Expansion Plans
25
24 Month Expansion Plans
50
Preferred Property Types
Lifestyle Center, Power Center, Specialty Strip
Expanding in
Alabama, Alaska, Arizona, Arkansas, California, Colorado, Connecticut, Delaware, Florida, Georgia, Hawaii, Idaho, Illinois, Indiana, Iowa, Kansas, Kentucky, Louisiana, Maine, Maryland, Massachusetts, Michigan, Minnesota, Mississippi, Missouri, Montana, Nebraska, Nevada, New Hampshire, New Jersey, New Mexico, New York, North Carolina, North Dakota, Ohio, Oklahoma, Oregon, Pennsylvania, Rhode Island, South Carolina, South Dakota, Tennessee, Texas, Utah, Vermont, Virginia, Washington, Washington D.C., West Virginia, Wisconsin, Wyoming
Demographic Range
1 miles
Min Population
25,000
Min Income
$40,000
Traffic Count
25,000
Demographic Notes
Target Market: 18 to 39 age group; White collar professionals; Commercial - 60%, Residential - 40%.
Preferred Cotenants
J. Crew, Banana Republic, Ann Taylor, Pottery Barn, high-end grocery chain stores, other food uses not serving hot deli-style sandwiches, theaters, and high-end coffee shops.
Got updates about Which Wich Superior Sandwiches? Let us know!