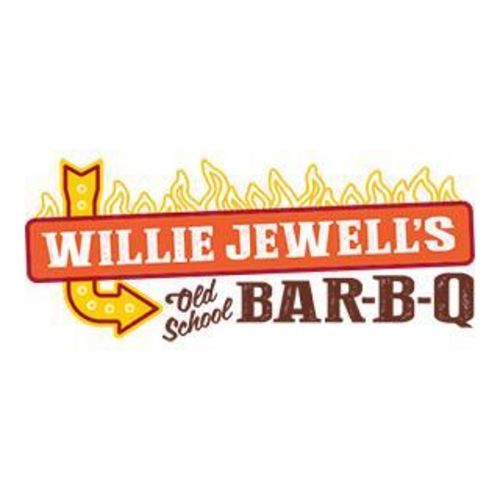 Willie Jewell's Old School Bar-B-Q
Actively expanding in Florida, Georgia
About the Company
Willie Jewell's Old School Bar-B-Q is a Fast Casual Southern Bar-B-Q Restaurant that offers delicious, soulful food in a down-home atmosphere unlike any other in the fast casual dining segment. The Willie Jewell's brand is a throwback to the way BBQ and hospitality should be done Ñ the Old-School way, hence our slogan, ÒSmoked for Hours, Served in Minutes.Ó Our guests are greeted by name and enjoy a slow-smoked BBQ experience that is as consistent as the day is long with our signature sauces and rubs. With over 66 years of experience and tradition behind its recipes and culture, Willie Jewell's is guaranteed to satisfy every guest who walks through the door.
Last updated: October 30, 2019
Current Locations
16
Franchised
HQ Address
10645 Philips Hwy Bldg 200, Jacksonville, FL 32256-6507,
Website
Expansion Plans
Desired size
2,500 to 4,000 sq ft
12 Month Expansion Plans
2
24 Month Expansion Plans
4
Preferred Property Types
Strip Center, Neighborhood or Community Center, Freestanding, Lifestyle Center, Power Center, Regional Mall, Mixed Use, City Center, Street Storefront
Expanding in
Florida, Georgia
Demographic Notes
Upper-Middle to high income, high traffic counts.
Got updates about Willie Jewell's Old School Bar-B-Q? Let us know!