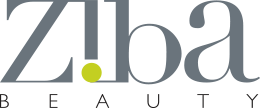 Ziba Beauty
Actively expanding in California, Delaware, New Jersey, Pennsylvania
About the Company
Ziba Beauty has 12 eyebrow threading and waxing studios throughout Southern California and one in the Bay Area. The company is widely recognized as the category leader in eyebrow threading, and credited for putting threading on the map in the U.S. It is also still a family run business that honors its very personal and familial entrée into the world of Eastern beauty. Mrs. Sabarwal oversees the financial portion of the enterprise, Suman Patel runs the Ziba Academy, and Sumita Batra is the CEO. Kundan's son-in-law, Jagdeep "Jay" Batra, and son Sanjay Sabarwal, run operations and legal respectively.
Last updated: September 4, 2019
Current Locations
13
Franchised
Publicly Traded
HQ Address
17832 Pioneer Boulevard, Artesia, CA
Website
Expansion Plans
Desired size
1,400 to 2,000 sq ft
Expanding in
California, Delaware, New Jersey, Pennsylvania
Demographic Notes
Caters to a distinctive, influential demographic base.